27 Aug
2021
Recall CurcuDyn® capsules
Metagenics is temporarily suspending the sales and withdrawing CurcuDyn® capsules from the market and from the consumers.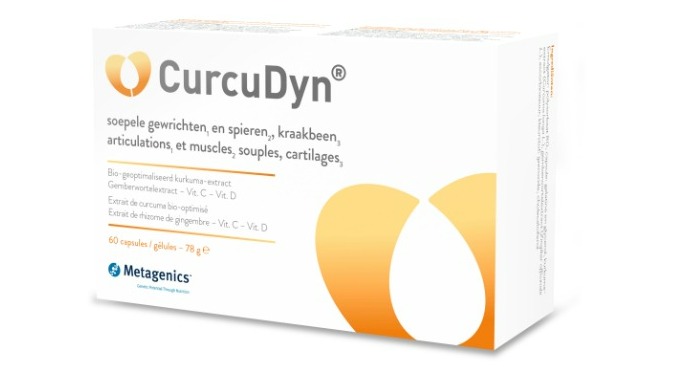 Metagenics reports that one of the basic ingredients of one of our suppliers is contaminated with ethylene oxide. In an external analysis of an end product, which was performed at our request, however, no contamination has been found. Still, Metagenics has decided to temporarily suspend the sales and withdraw the products from the market and from the consumers.
It exclusively concerns products with the following batch numbers:
| | | |
| --- | --- | --- |
| CNK | Contents | Batch number |
| 3188-257 | CurcuDyn® 60 caps | 2104478, 2103653, 2102534 |
| 3188-240 | CurcuDyn® 180 caps | 2103690, 2103651, 2103652, 2102343 |
CurcuDyn® capsules have not been contaminated.
Metagenics emphasizes that there is no risk to public health. There is no need to worry if you have taken or are taking CurcuDyn capsules.
We obviously regret this recall, which is done out of precaution. This recall procedure only applies to CurcuDyn® capsules and not CurcuDyn® Forte capsules.
CurcuDyn® is temporary unavailble and could be replaced by CurcuDyn® Forte.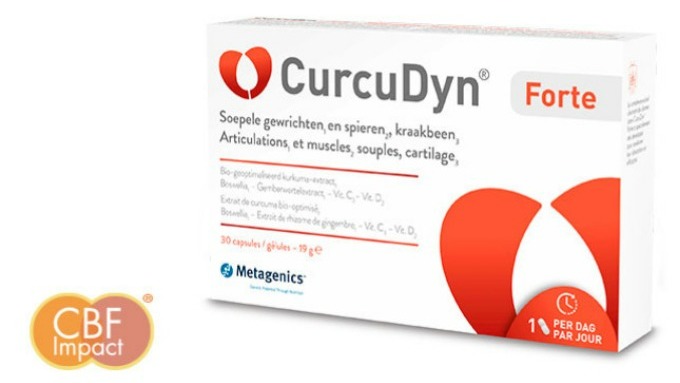 The difference between CurcuDyn® and CurcuDyn® Forte
CurcuDyn®
CurcuDyn® is a highly dosed, bio-optimized turmeric extract, completed with ginger, vitamin C and vitamin D. To increase the absorbability of turmeric, the micelle technology is used.
Use: 2 capsules daily
CurcuDyn® Forte
CurcuDyn® Forte additionally contains a 3d well studied plant: Boswellia serrata. This way, CurcuDyn® Forte offers a synergetic combination of 3 potent plant extracts to keep the joints flexible. To optimize the absorbability of turmeric ánd boswellia, a plant-based complex is used, based on fenugreek, with spread release of the nutrients as a result.
Use: 1 capsule daily (with prolonged release)